Medicare Mistakes That Will Ruin Your Retirement Plan
Date:
Thursday, September 26, 2019
Speaker:
Dana L. Rattenbury, CLTC®, Rattenbury Insurance Group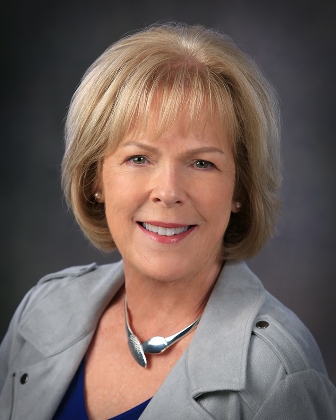 Registration for this luncheon is closed.
This course will serve as an introduction to Medicare including insurance terms, the fundamentals of Medicare Parts A, B, C & D; eligibility for enrollment, events that trigger penalties, an understanding of the importance differences between Original Medicare and Medicare Advantage plans. Attendees will also learn how to avoid the most common and costly mistakes made when new to Medicare. In addition, they will learn how to incorporate Medicare cost planning into the financial retirement plan.
Presented by Dana L. Rattenbury, CLTC
Dana Rattenbury has worked in the health care industry for over 46 years; 24 of them in the insurance industry as a benefit consultant representing national & local health insurance companies.
She opened her own firm, Rattenbury Insurance Group, in 2012 with focus on educating and serving the senior population.
Dana enjoys being a consumer advocate for lifestyle planning and wealth preservation, and is passionate about educating the adult community on the importance of insurance and risk management.
She is licensed in Life, Accident & Health in several states and maintains the CLTC (Certified in Long-Term Care) designation.
Dana will be our guide today through the often confusing and ever-changing world of Medicare insurance and the risks involved if one is not aware of the costly mistakes that can be made.
1 CFP, 1 CLE and 1 CPE credit granted.
---
Please note our Reservation Policy – All attendees must register on or before 09/25/19 and walk-in reservations will be accepted on a space-available basis only. If you find you are unable to attend, please email epcpittsburgh@epcpittsburgh.org or call 412-655-4447 to cancel by noon 09/25/19 to avoid a no-show reservation billing, as all meals are required to be pre-paid by EPC Pittsburgh.
---
Interested in promoting your organization further? Do you know someone who is? EPC Sponsorships are available to do so. EPC Pittsburgh is growing and our events are becoming more and more popular. Reply to this email or click here for more information on sponsoring this, or other upcoming EPC events including the 11th Annual Financial "Four"um on Wednesday, October 30.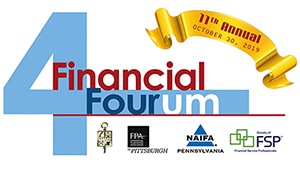 Click here to Register to attend today!
6 CLE, CFP, CPE and PA Insurance credits pending!
Featured speakers include:
Dr. Brad Klontz, Psy.D., CFP
Julian E. Gray, Esq.
Amanda L. Priebe, CFP, MSCP - PNC Wealth Management
Malcolm E. Polley, CFA - Stewart Capital Advisors, LLP
David J. Pieton, CPA, ASA - CliftonLarsonAllen, LLP *EPC Member
Jacquelyn E. Connell, Esquire - ACHIEVA Family Trust
Julia Kramer, CDFA, FSB - Iaso Consulting
Venietia Robinson, M.A., MFT - Mount Ararat Baptist Church
Gail Buckner, CFP, CRPS, AIF, MS, Financial Planning - Franklin Templeton
David A. Vanderaar, CFE - Retired Corporal, PA State Police
Mike Baker, LTC - Ritter Insurance Marketing
Patty Kreamer, CPO and Michelle Donovan - Productivity Uncorked, LLC
Kathleen A. Stewart, JD, AIF - BNY Mellon Wealth Management *EPC Member
Kyle Bruchmiller - Hines Securities, Inc.
Paul J. Brahim, CFP, AIFA - BPU Investment Management, Inc.
Patricia Hanson, MS, LPC, NCC, CLCP - IKOR of Western PA *EPC Member and President
Chris Wiles, CFA - Wiles Wealth Consulting
---