EPC-Pittsburgh is the affiliated Estate Planning Council of the National Association of Estate Planners & Councils (NAEPC). Our organization is focused on establishing and monitoring the highest professional and educational standards and fosters public awareness of the quality services rendered by professionals who meet these standards. The EPC-Pittsburgh and the NAEPC builds a team approach involving cross-professional disciplines to better serve the public's need in estate planning.
---
Welcome to our NEWEST MEMBERS!
Bradley M. Barone, MAI, Valbridge Property Advisors

Adam F. Benedict, CTFA, Smithfield Trust Company

Joseph P. Covelli, Attorney, Covelli Law Office, PC

Patrick N. Crawley, Smithfield Trust Company

Samantha J. Gagliardo, Cohen & Grigsby, PC

Damien Gottschalk, MBA, AIF, Fragasso Financial Advisers

Andrew J. Hanson, UBS Financial Services, Inc.

Thomas C. Hoffman, II, Esquire, Knox McLaughlin Gornall & Sennett, P.C.

Charles J. Jacques, III, J.D., Jacques & Jacques, P.C.

Christina L. Krakoff, Esquire, Goehring Rutter & Boehm

Paul J. Palko, PNC Wealth Management

Scott D. Porterfield, Ameriserv Trust Company

Amy Dolan Strano, Esquire, ACHIEVA Family Trust

Marc L. Tannenbaum, ChFC, CLU, Signature Financial Planning

Jeffrey B. Todd, Guyasuta Investment Advisors, Inc.

Nicholas A. Urban, J.D., Ameriserv Trust and Financial Services Compay

Eric Vogt, CFP, Waldron Private Wealth
---
Attention Members!
Sponsor three new members from July 1, 2019 through June 30, 2020, and
Your 2020-2021 Dues will be FREE!
Current Members may bring a first-time guest FREE of CHARGE to one meeting.
Pre-registration is REQUIRED 48 hours in advance of meeting.
---
REGISTRATION is open!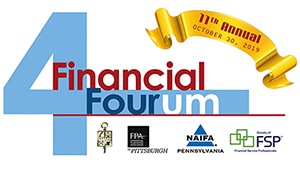 SPONSORSHIPS Available!
If you would like to sponsor an upcoming EPC Pittsburgh meeting, please complete this Sponsorship form. To sponsor the 11th Annual Financial "Four"um, please complete this "Four"um sponsorship form and return it today!
---
Estate Planning Council of Pittsburgh is affiliated with the National Association of Estate Planners & Councils and joining can fulfill the requirement of belonging to an affiliated local estate planning council to become an Accredited Estate Planner® (AEP®) designee. Please contact the national office at 866-226-2224 to learn more about the Accredited Estate Planner® designation.