Future Planning for Individuals with Disabilities and Their Families
Date:
Thursday, May 16, 2019
Location:
Duquesne Club, 325 Sixth Avenue, downtown Pittsburgh
Speaker:
Amy Dolan Strano, President, ACHIEVA Family Trust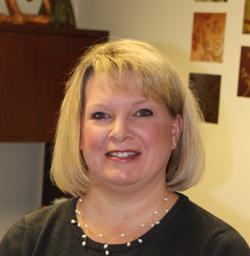 Parents of children with disabilities have particular challenges when trying to plan for a secure future for their child with a disability. Difficult questions regarding future caregiving and housing, as well as how to provide financially for their child without interrupting vital government benefits, frequently inhibits families from taking steps to develop a future plan.
ACHIEVA Family Trust is a nonprofit, serving as corporate trustee for Special Needs Trusts. We have been assisting families for over 20 years by providing information and resources that are needed for the development of a future plan for their loved one with a disability. This includes information on government benefits, the use of Special Needs Trusts in estate planning, information about ABLE Accounts, and referrals to legal and financial professionals who can assist them in developing their plan.
This presentation will provide a basic overview of the considerations for the development of a future plan for an individual with a disability. They include: an overview of the government benefits that are vital to persons with disabilities, a description of the three types of Special Needs Trusts that can be used to protect assets and government benefits, ABLE accounts as a savings option, and other information and resources that are available to families for the creation of a future plan.
Read Amy Dolan Strano's biography here.
1 CFP, CLE and CPE credit granted.
Thank you to our luncheon sponsor.