Long Term Care Basics
Date:
Thursday, May 17, 2018
Speaker:
Patricia Hanson, Managing Director and local Co- Owner of IKOR of Western Pennsylvania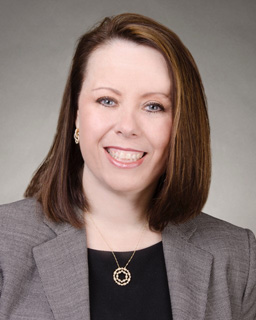 Long-term care is not the same for everyone. It depends on your clients, current health status, anticipated future needs, and their preferences for assistance in managing day-to-day activities. Finances are a very important part of the equation. But two people with the same health and financial profile may want to live in different types of settings and receive help in different ways.
The options for long-term care are varied and sometimes complicated. The good news is there is a lot of information available to your clients from many different sources. The bad news is that the information is often incomplete or inaccurate, driven by marketing agendas, and hard to apply to individual circumstance.
This presentation is designed to offer Legal, Financial, Insurance, and Fiduciary Professionals, a comprehensive understanding of the elements of Long-Term Care, to support their clients to live their golden years with a proactive plan and not by default. Once we complete this interactive program, you will understand:

• The different types of care
• The different levels of care
• Types of living situations for seniors
• The different types of care available as well as understanding important medical concerns that will impact long-term care
• How to navigate hospitalizations and discharge
• Medicare, Medicaid paying for care
• Hot topics in senior care today
• Government and Community Programs who provide services
• Long-Term Care insurance strategies and ways to resolve some of the common issues of aging.
• Resources that you can offer to your client as they navigate these areas to better prepare for aging based on their circumstances.

A Comprehensive Life Resources Questionnaire will be offered as a handout to walk your clients through a long-term care conversation.
This session will be presented by Patricia Hanson, MS, CLCP -Aging Life Care Professional
Patty is Managing Director of IKOR of Western Pennsylvania
1 CFP, 1 CLE, 1 PA insurance and 1 CPE credit granted.
Your company may sponsor this luncheon! Click HERE for details regarding sponsoring this meeting and other EPC events.