The International Art & Collectibles Markets - There is a Roller Coaster in Every Back Yard!
Date:
Thursday, March 20, 2014
Speaker:
Samuel T. Freeman III, VP, Head of Trusts & Estates, Freemans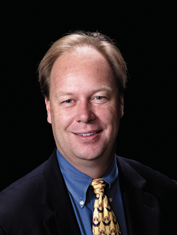 This talk will have a focus on the collecting markets – i.e. Art, Furniture, Decorative Arts, Folk Art, Jewelry – and some interesting trends within the auction world. Coupled with that are some details about specific types of collecting interest and their relative health. The discussion will also share details about the changing complexities of the auction world and the new methods the industry is employing in order to manage costs, improve exposure of the property to the market and where the auction marketing efforts are heading. Finally, the presentation will touch on valuation issues that can be employed within the context of estate planning and administration as well as some interesting details about taxation of collectable property.
With over 30 years of professional experience with finance, insurance and technology, Sam joined the firm in 2005 to develope the Trusts & Estates department' s service offerings in addition to being the face of Freeman's. As Vice President, his primary experience in sales and customer service, Sam brings a solid understanding of managing delicate relationships. He frequently represents Freeman's on panel discussions about family business and high-net worth client management. Sam is serving his third term as a board member of the Philadelphia Estate Planning Council as well as being an active member of Estate Planning Councils around the mid-Atlantic region.
Reminder! Current EPC Pittsburgh Members may bring a first-time guest FREE of CHARGE to one meeting. Pre-registration is REQUIRED 48 hours in advance of meeting.
Networking and Registration 11:30 - Noon. Lunch and Program Noon - 1:30 PM