NAEPC Webinar: The Elegant Divorce
Date:
Wednesday, May 10, 2023
Speaker:
Lisa M. Cukier, JD
Divorce of couples in the mid-life stage and age range of approximately 45-70 years of age is unlike divorce at any other age range because this demographic is at prime income earning and asset accumulation years, compensation is often a blend of cash and sophisticated alternatives, asset valuation tends to be complex and managing emotions related to empty nesting and the challenges of telling adult children and long-standing in laws about the divorce and managing the consequent family dynamics comes with heightened challenges. The manner in which these divorces are handled is key to a successful outcome by which both spouses, their families, and succeeding generations are protected. These divorces can be handled with elegance if the lawyers involved use a negotiation mindset and take emotionally intelligent steps to prevent upticks in acrimony. An elegant process ensures an outcome by which the entire family can move forward without acrimony, taking sides, nor blame and anger.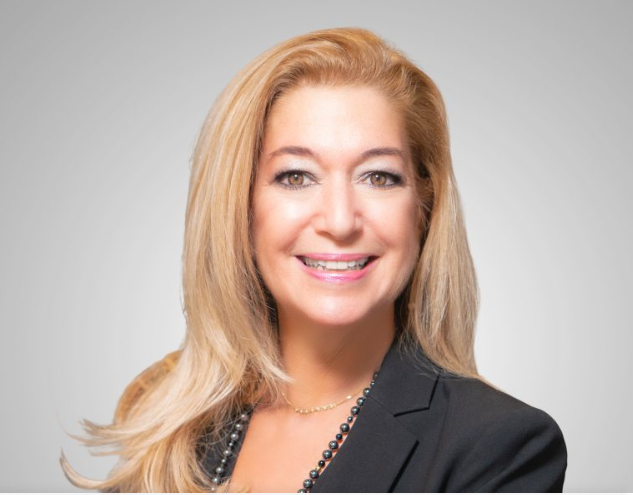 LISA M. CUKIER is a Partner, Co-Chair of the Private Client Group, and Chair of the Fiduciary Litigation Group at Burns & Levinson LLP in Boston. Her practice includes fiduciary representation, service as concierge trustee, trust and estate dispute resolution and litigation, guardianship and conservatorship litigation, grandparents visitation matters, and elder financial exploitation and undue influence matters, family crisis and family dispute resolution, sophisticated high end divorce, divorce impacted by family trusts and family business, blended family planning and litigation, mental health and addiction related legal interventions. Previously, Ms. Cukier was assistant general counsel for the Massachusetts Department of Mental Health and Department of Mental Retardation (now DDS). As Special Assistant Attorney General at DMR, she prosecuted disabled person abuse cases for the Disabled Persons Protection Commission. She is a past president of the Massachusetts Family and Probate American Inn of Court and is presently serving on its Board of directors, serves on the program planning committee of the Boston Probate and Estate Planning Forum and serves on the networking committee of the Boston Estate Planning Council. Ms. Cukier has been recognized with the Best Lawyers designation from 2010 – 2022, the SuperLawyers designation from 2005-2022, the Massachusetts Bar Association Community Service Award in 2005, a National Law Journal Trailblazer in 2017, the Women Worth Watching recognition in 2018, Top Women of Law in 2019, and sat on the WBA Women Leaders Initiative for the 2020/21 year. Ms. Cukier is a graduate of Northeastern University and Suffolk University Law School in Boston. Ms. Cukier is a single mother raising her two high school aged children in Weston Massachusetts.
REGISTER HERE for the individual program. To purchase the 2023 webinar series, please click HERE.
See all upcoming and previous webinars
The Robert G. Alexander Webinar Series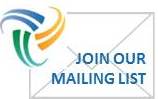 The Robert G. Alexander Webinar Series was launched in September 2013 to provide estate planners with accessible, high quality, multi-disciplinary and supplemental education. Programs typically take place on the second Wednesday of each month at 3:00 pm ET.
Not able to attend on the live date and time?
Register anyway! We'll send you a link to the webinar archive so you can view it at your own convenience.
---
Fees
Registration is available for individual webinars or by purchasing a yearly series subscription, which offers access to all of the programs scheduled during the calendar year for one discounted fee.
Individual
Series
Type
$40
$280 ($360 value)
Accredited Estate Planner® designee or Estate Planning Law Specialist certificant
$40
$280 ($360 value)
Student (available to a student who is enrolled either full or part time in an undergraduate or graduate program, majoring in the disciplines of legal, accounting, trust, insurance/financial planning, or philanthropy)
$60
$420 ($540 value)
Member of an affiliated local estate planning council or at-large member of NAEPC
$100
$700 ($900 value)
Non-member
$250
$1,125 ($2,250 value)
Council meeting / group gathering (one feed to be shown in a single location to a group that has gathered together)
Additional feeds available for $25 per feed per webinar by contacting us after the initial registration.
---
To Register
Individual Program: Click on "register here" on the page associated with the program you will be attending live or on-demand. ​
Series Subscription: REGISTER FOR THE SERIES. We will send you an email after your registration has been processed with instructions about how to obtain log-in credentials for each program.
---
For Our Councils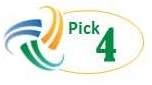 NAEPC understands that councils want and need compelling virtual programming options to supplement their regular calendar of events. To accommodate this need, NAEPC is offering affiliated councils on-demand* access to any four webinars for a reduced cost of $400. Choose the "Pro-Rated Group Gathering" option on the online registration form and we will contact you promptly for your selections and to provide the program links and accompanying materials.
Councils that wish to offer continuing education credit must become the provider with their state and/or governing body.
*NAEPC will provide a website link and password to the recorded version of each webinar you choose, which can be used to show the program to council members and guests who have gathered together in person or on a virtual meeting. Please allow up to three business days after the live webinar to receive the link to the recorded program.
---
Continuing Education Credit
Continuing education credit is available at most webinars for Accredited Estate Planner® designees. In addition, a general certificate of completion will be available for those who feel the program satisfies their continuing education requirements and are able to self-file. It is the responsibility of the attendee to determine whether their state, discipline, or designation will allow one to self-file for a distance-learning program. Please contact webinars@naepc.org prior to attending your first program if you have any questions with regard to the availability of credit.
---
Event Conduct Policy
By registering, all attendees agree to follow the NAEPC Event Conduct Policy at each webinar.
---
Questions
Download the handy webinar FAQ page, email us, or phone the national office at 866-226-2224.