It's Not What You Say, But How You Say It - Charitable Giving Conversations That Earn Donor Confidence
Date:
Thursday, September 23, 2021
Speaker:
Raymond M. Roberts, Esq. and Michael D. Freker, CFP, ChFC
Registered for this event? Login now to view additional event details.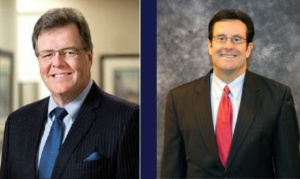 Knowing your Clients Charitable Giving intentions will enhance your role as the trusted advisor and help you design for them the strategy that will ensure their legacy. The world has been literally turned upside down the past 2 years. As we adjust to the economic, social, governmental (including tax incentives) and Retirement law changes; the fact is that non- profits have felt the impact of the pandemic. While the larger more visible nonprofits that serve the hungry and other immediate calls to action have been able to receive much needed support, other non-profits have seen a decline during the pandemic. 2020, while a record year for Charitable Giving may provide a lesson of how we are to consider engaging with clients and donors as we navigate the many changes ahead.
Connecting with your clients to determine what is most important to them after their Spouse and Family are well taken care of can provide a sense of fulfillment and that you are looking out for their long term objectives that matter the most. Many of the Planned Giving Strategies have been around for years; simple and complex strategies that can provide a tax incentive, an income for the donor or their heirs and a final destination gift for their charity of choice. Talking points as well as strategies to help the clients move from the idea phase to the discussion phase to the implementation of the strategy.
Education funding has been the center of many discussions and should be a consideration in eligible donors with a desire to promote school choice. In PA, we have a great tax incentive to give to eligible Scholarship Organizations. We will discuss how simple it is to participate.
Presented by Raymond M. Roberts, Partner, Chair of the Estates, Trusts and Taxation, Rothman Gordon, and Michael D Freker, CFP, ChFC, Director of Planned Giving for the Catholic Diocese of Pittsburgh.
Please note that all lunches are pre-paid and if you do not show, EPC still has to pay for your lunch. If you register to attend, please make every effort to attend, so that no food or money is wasted.
1 CFP, 1 CLE and 1 CPE credit are granted for this program.