What the Cool Kids are Doing in Estate Planning
Date:
Tuesday, April 27, 2021
Speaker:
Samuel A. Donaldson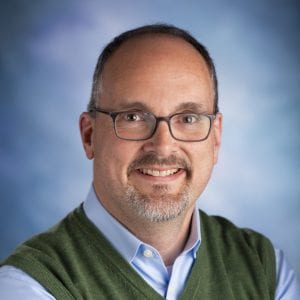 EPC Members are invited to attend this SPRING CONTINUING LEARNING EVENT: What the Cool Kids Are Doing in Estate Planning
Estate planning strategies have become especially popular thanks to the global pandemic, its effect on asset values and income streams, historically low interest rates and changes to the federal tax laws made last March and December.
During this CLE presentation, Georgia State University professor Samuel A. Donaldson, whose specializations include federal taxation and estate planning, explains and evaluates several "hot" planning ideas. Those concepts include spousal lifetime access trusts, charitable remainder trusts as beneficiaries of retirement accounts, ultra-long-term GRATs and incomplete gift non-grantor trusts.
Credits: 1 CPE 1 CFP and 1 CLE credit granted. 1 CTFA credit pending.
There is no cost to attend.
WEBINAR DETAILS
Tuesday, April 27 from 11 a.m. to noon via Zoom
For questions, please contact Kate McKenzie at 412-394-2627 or at mckenziek@pghfdn.org
ABOUT THE FEATURED SPEAKER
Prior to joining GSU law in 2012, Samuel A. Donaldson was on the faculty at the University of Washington School of Law in Seattle for 13 years. During his tenure at the University of Washington, he was a five-time recipient of the Philip A. Trautman Professor of the Year award from the school of law's Student Bar Association. Donaldson served for two years as associate dean for academic administration and for six years as the director of the law school's graduate program in taxation.
He teaches several tax and estate planning courses, as well as courses in the areas of property, commercial law and professional responsibility. He is a nationally recognized speaker on federal taxation and estate planning at professional conferences and continuing education seminars.
Donaldson is an academic fellow of the American College of Trust and Estate Counsel (ACTEC) and a member of the bar in Washington, Oregon and Arizona. He has earned an LL.M., in taxation at University of Florida's college of law, a juris doctor (magna cum laude) at the University of Arizona's college of law and a bachelor's degree (with highest honors) at Oregon State University.
Register HERE