Perspectives on Mental Health as a Fiduciary
Date:
Thursday, March 25, 2021
Speaker:
Amy Gamble, Olympian, Speaker, Consultant, Coach
Registered for this event? Login now to view additional event details.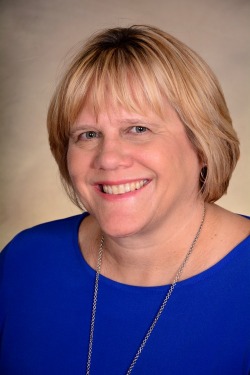 This presentation will help Fiduciaries understand mental health as they relate to supporting their clients on Fiduciary matters.
This mental health educational talk will focus on defining mental health and mental illness, discuss the prevalence of mental illness, review common signs and symptoms and utilize real world examples of how mental illness can impact a person, as well as, their loved ones.
Additional information will provide other populations impacted by various brain disorders with an emphasis on understanding the impact of mental health on adults with disabilities.
This session will be presented by Amy Gamble, M.A., B.A. Certified Mental Health First Aid Instructor, Certified Suicide Prevention Instructor, Certified Peer Recovery Coach
Amy Gamble is an Olympian, Speaker, and Consultant and Coach. She passionately works to help educate and inform various audiences about mental health conditions. Amy utilizes her experience from more than 16 years in the pharmaceutical industry with positions in sales, marketing and leadership. Over the past five years Amy has given over 250 talks and trainings on Mental Health. Her mission is to help others with the experience and knowledge she has gained, while also pointing people in the direction of resources that might make their journey easier. Amy is a National Award winning Mental Health Advocate. She has a B.A. in Communication and an M.A. in Organizational Management.
Patricia Hanson will add to the discussion and offer insight into local resources, discuss aging-related mental health concerns, traumatic brain injuries, and offer insight into how personality disorders can impact the fiduciary relationship.
Patrica Hanson is a Licensed Professional Counselor in Pennsylvania; her education includes a Masters's of Science in Professional Counseling from Carlow University, a Post Master's Certificate in Gestalt Psychotherapy and Theory from the Gestalt Institute of Pittsburgh. Patty has a Certificate in Life Care Planner from Capital University.
In addition to working as an outpatient counselor in private practice, Patty has worked as a clinician in several in-patient units and at the crisis center within the Mercy Behavioral Health system. You likely know Patty as the Managing Director of IKOR of Western Pennsylvania; she and her team serve as passionate advocates for older adults, invidivials with disabilities, and children with special needs. As a passionate advocate supporting vulnerable populations, Patty often facilitates conversations to bridge the gaps between medical and mental health areas as they integrate with financial and legal areas. She and her team of advocates work closely with Trustees, Attorney's, and Financial Advisors to address care-related concerns of their clients and beneficiaries. Patty services as a board member and is a past President of the Estate Planning Council of Pittsburgh. She serves on the Board of Directors; of Life Options Pittsburgh, she is an active member of the Aging Life Care Professional Association, the Employee Assistance Professionals Association, the Association of Daily Money Managers, the American Case Management Association, The Alliance of Professional Health Advocates, and the National Long-Term Care Council.
1 CLE, 1 CPE and 1 CFP credit granted.