Calculation and Function of Oil and Gas Valuations in Estate Planning
Date:
Thursday, September 20, 2018
Speaker:
Josh C. Hickman, PG, MBA, MSc., Owner, Hickman Geological Consulting, LLC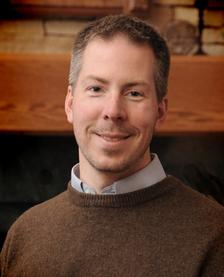 Registration for this luncheon is closed.
Hickman Geological has calculated the value of oil and gas properties across the region for over four years. This data has been used in estate planning, expert witness, divorce, litigation, and the buy and sell of properties. The methods used have been perfected over a thirteen year career as an exploration geologist inside of regional leaders in producing oil and gas. Since the start of our consultancy four years ago, Hickman Geological has become a leader in providing oil and gas valuations for both regional and national clients.
The 60 minute session will begin with an introduction why oil and gas valuations are such an important part of this region. This will be done by reviewing the history of oil and gas in the region. This portion of the session will be capped by highlighting the current state of the oil and gas industry in the region. Next, the mechanics of an oil and gas valuation will be laid out starting with the drivers of value and ending with two examples of how to calculate value. Finally, the use of this information will be discussed as well as reviewing pitfalls and tips.
1 CFP, 1 CLE and 1 CPE credit granted.
Related Document(s):