Elder Dignity vs. Undue Influence - Where's the Line? Lessons Learned from the Life of Huguette Clark
Date:
Thursday, May 18, 2017
Speaker:
Robert (Bob) W. Lang, Partner, Holland and Knight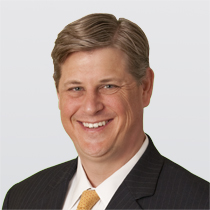 Huguette Clark died on May 24, 2011 at the Beth Israel Medical Center in Manhattan. She was two weeks shy of her 105th birthday. For the twenty years preceding her death, Madame Clark (as she was known by those close to her) resided at Beth Israel Hospital (and its predecessor, Doctor's Hospital). There was no medical reason to warrant her stay at the hospital after she had recovered from her illness that originally sent her there in 1991. Rather, she chose to live in the hospital — and she had ample financial means to support that choice. Madame Clark was extremely wealthy having inherited a fortune from her father, W. A. Clark, who is counted among the richest Americans ever. Her only marriage ended in divorce in 1930. She never had children.
For decades, Madame Clark resisted making an estate plan to pass on her wealth. In fact, she waited until 2005, when she was nearly 99 years old. Within a matter of two months — March and April — Madame Clark executed two different wills providing for completely different dispositions of her estate. As a result, upon her death, Madame Clark's estate became the subject of very protracted and public litigation. The litigation regarding the validity of her April 2005 Will settled in September, 2013, after jury selection in the probate contest trial had commenced.
The issues addressed during that protracted litigation involved alleged undue influence and questions concerning Madame Clark's mental capacity to make her Will as well as her mental capacity to provide gifts to those people that were close to her. While the circumstances of Madame Clark's life are fascinating due to her vast wealth and the extraordinary opportunities afforded to her, in the end, her case was very similar to countless others; it was ultimately a dispute between her elder dignity and her right to decide what to do with her property vs. allegations that she was unduly influenced and was no longer capable of making decisions for herself. As estate planners, administrators and litigators, we are faced with examining these same issues with many everyday clients.
Attend this presentation and learn how to recognize differences between free will and undue influence; how to plan and execute ceremony considerations; and what the considerations and precautions are when dealing with potential elder abuse and exploitation.
Accepted for 1 CFP, 1 CPE and 1 CLE credit.
Related Document(s):