Wills of the Rich and Famous
Date:
Thursday, January 19, 2017
Speaker:
Jeremiah W. Doyle, IV, Senior Vice President, BNY Mellon Wealth Management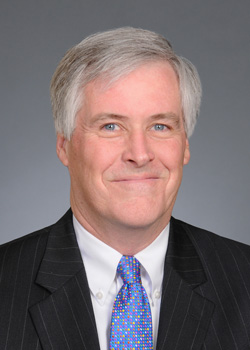 The estate plans of the rich and famous illustrate the right and, in many cases, the wrong way to plan an estate. This program will discuss the estates of Jacqueline Kennedy Onassis, Linda McCartney, Jerry Garcia, Leona Helmsley and Jim Morrison. A discussion of these estates will illustrate how these estates used charitable lead trusts, charitable remainder trusts, and qualified domestic trusts as part of the estate plan. Other topics to be covered include the need for planning for business interests and the importance of using trusts to preserve control of assets. We will also discuss what went on behind the scenes and how that affected the success or failure of the estate plan. Also, quick nuggets of issues affecting other celebrity's estates will be covered.
Granted 1 CFP, CLE and CPE credit.
Networking and social hour begins at 5:30 PM
Seating for dinner is 6:00 PM
Program concludes by 7:30 PM
Related Document(s):