EPC-Pittsburgh is the affiliated Estate Planning Council of the National Association of Estate Planners & Councils (NAEPC). Our organization is focused on establishing and monitoring the highest professional and educational standards and fosters public awareness of the quality services rendered by professionals who meet these standards. The EPC-Pittsburgh and the NAEPC builds a team approach involving cross-professional disciplines to better serve the public's need in estate planning.
---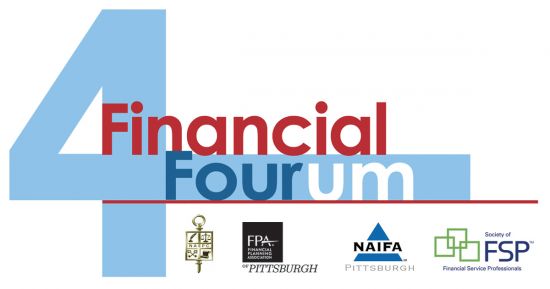 Thursday, October 16, 2014
Keynote speaker is Ed Slott

Platinum, Gold and Silver Sponsorships Available Here
---
Welcome to our NEWEST MEMBERS!
Michael Bishop, Fifth Third Bank
Michele P. Conti, Esquire, Meyer, Unkovic & Scott LLP
Aaron Dayton, CFP, JFS Wealth Advisors
Marty Dekker, Ernst & Young LLP
Joshua Dluhos, American Cancer Society
Maria Guiliani, PNC Wealth Management
Charles B. Hadad, FGSM, P.C.
Brittany Holzer, Esquire, Tucker Arensberg
Timothy J. Hunkele, PNC Wealth Management
Victor Laurenza, Huntington Wealth Advisors
Kaivon Maknoon, Wells Fargo Private Bank
Christopher R. McCrady, Simpson & McCrady LLC
Scott F. Purcell, CLU, ChFC, REBC, RHU, CLTC, Innovative Benefits Consulting, Inc.
Brian Sarkis, CFA, Franklin Nova Group
Douglas Stirling, CAP, AWMA, Janney
Melissa Wagner, Educational Media Foundation Broadcasting
Lloyd A. Welling, Attorney, American Wills & Estates
Clark W. Whalen, Malachy Whalen & Co., Inc.
Robert J. Zahner, CPA, CVA, Hill, Barth & King LLC
---
Attention Members! New for 2013-2014!
Sponsor three new members from July 1, 2013 through June 30, 2014, and
Your 2014-2015 Dues will be FREE!
AND
Current Members may bring a first-time guest FREE of CHARGE to one meeting.
Pre-registration is REQUIRED 48 hours in advance of meeting.